Buy citric acid in bulk from us.
Citric acid is a weak type of organic acid that occurs naturally in different citrus fruits, such as oranges, grapefruits, limes, and lemons. Citric acid comes in a white, crystalline powder or granular substance, and it has a sour taste.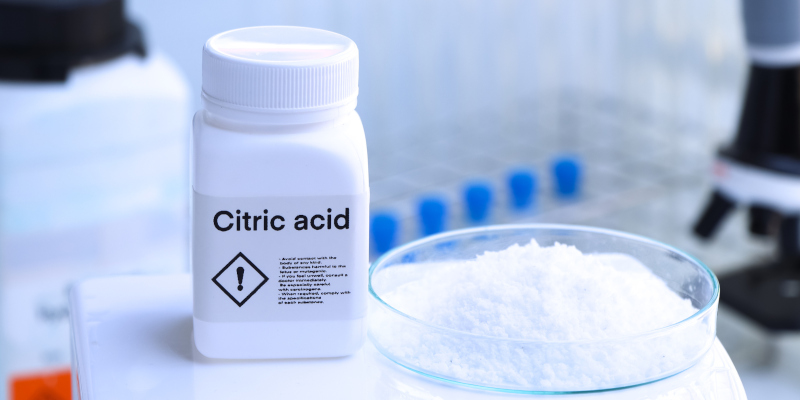 Citric acid is used in a variety of industries thanks to its acidic properties. For example, in the food and beverage industry, citric acid is used as a flavoring agent in different food and beverages, providing a tart or sour taste in fruit juices, candies, jams, and soft drinks. In the cleaning chemicals manufacturing industry, citric acid is used as a chelating agent in different cleaning products. It is widely used because it can bind to and dissolve minerals and hard water deposits.
If your operation needs access to citric acid in bulk, turn to us at Comal Chemical. We are a chemical wholesale supplier, and we are known for our wide variety of products and excellent customer service. We serve operations in Houston, Texas and beyond, and we can provide you with the citric acid you need when you need it. We make ordering chemicals of all types, including citric acid, a quick, easy, and simple process, and we will make sure we fulfill your order with excellence every time.
If you are running low on citric acid, or looking for a new chemical wholesaler, we are here to fulfill your order with efficiency and professionalism. Contact us today to learn more about our ordering process or to place your next order for citric acid.